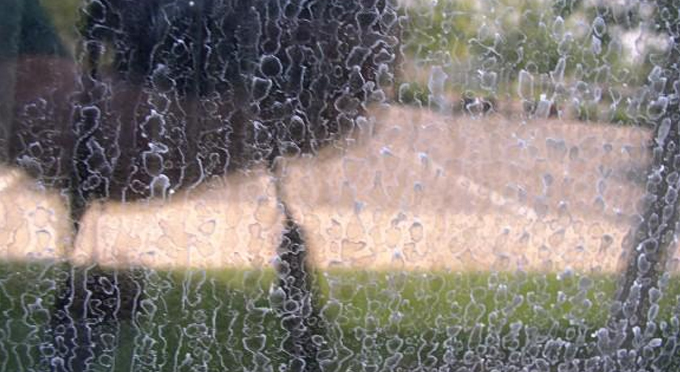 Do you have hard water stains in your sink or bathtub? Have you tried just about everything available to remove these stains?
Stop wasting time with other cleaners and stop breathing toxic fumes in the pursuit of a clean bathroom. Quick'n Brite works great on hard water stains. It doesn't matter how long the stain has been there or what you have tried to use on it in the past. Quick'n Brite will break up the hard water stain so that you just have to rinse it clean. Simply apply Quick'n Brite full strength to your entire tub or sink or anything else. Wet down the area first with warm water. Use a non-abrasive scrub sponge and full-strength Quick'n Brite Paste. Apply the paste in a circular motion to the affected areas. The scrub sponge breaks the surface tension and allows the cleaner to penetrate the stain. No scrubbing is necessary. One you have applied the cleaner, just let it sit there for about twenty minutes. Quick'n Brite goes to work to break apart the dirt grease and grime so you don't have to. Then simply come back and rinse the area clean.
Quick'n Brite is an enzyme cleaner. What does this mean?
It means that Quick'n Brite is all-natural and non-toxic so its safe around children and pets. The enzymes in Quick'n Brite break apart organic material and lift it to the surface. This cleaner is completely biodegradable and environmentally safe. You can use Quick'n Brite to clean anything you can get wet with water. Use it all over your home as it is the only cleaner you need.
For really tough hard water stains you may need to repeat the process as Quick'n Brite will remove the buildup in layers. To increase the strength of the cleaner heat it up in the microwave or on the stove. Because it is an enzyme, heat agitates the molecules and makes them work faster and harder.