Window Cleaning Cloth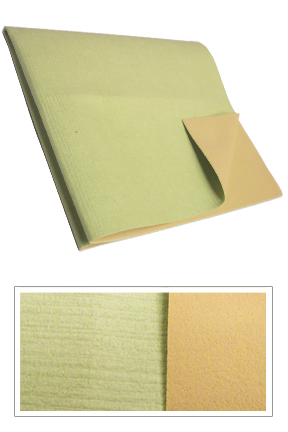 Want to make window cleaning easier than ever?
Try the Ultimate Window Cloth. This easy to use cloth is a brand new innovation in cleaning cloth technology. It features a dual sided design for unmatched cleaning power and drying ability. This amazing little cloth will allow you to clean windows, mirrors and other like surfaces with just water as a detergent. That's right. No more window cleaner. Just add water to get your windows cleaner than ever and without a chemical residue or any kind of streaking or lint.
One side is made from microfiber so it is great for cleaning, while the other side is made of shammy material. This side is great for drying and polishing. To clean your windows all you have to do is get the cloth damp and wipe away. Wipe with one side to clean and remove build-up. Then flip it over and use the shammy side to dry and buff to a polished, streak-free shine. This cloth is totally reusable and washable. Use it over and over for sparkling windows, mirrors, chrome, counters and more. This is the fastest, easiest and safest way to clean windows. Welcome to the future of window washing!
7 comments to Window Cleaning Cloth
I use large shami's that look a lot like the one here on your page. As a Orange County Window Cleaning employee, I find that shami's remove pollen and water spots better than any towel and help absorb extra moisture much better than any towel or squeegee.

Chamois are definitely the way to go because they save you from doing a couple loads of laundry every night. Without a good chamois, I could wash over 40 blue sergical towels every night.

That is the best of both worlds right there, micro fiber and a chamois. Usually I have those two things on my work belt when cleaning windows. The chamois absorbs so much water and the micro gives you that lint free detail that you need.

I was really amazed with this micro fiber cloth a shammy all in one. What a consept. We are telling everybody.

Great towel. I have been using it since day one in my window cleaning business.
COMMENTS OR QUESTIONS?


Reply to this tip by typing in the box below.